Vitra - Eames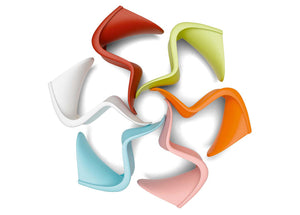 Vitra is and has always been the benchmark for superior design in function, aesthetic and quality. Some of the greatest names in design and architectural history have designed for the Swiss manufacturer.
It has established itself as the powerhouse in mid century design and Vitra have been manufacturing timeless classics since the 1950's and their products still resonate today.
This is why Vitra has produced it's own children's range Vitra Kids. We are proud to be an official Vitra retailer for this range and we only sell authentic original Vitra licensed products. When you buy an original, you are buying a piece of history, an heirloom product that will stay in the family, always.
Vitra - Eames